Avoiding Holiday Hazards Overseas
Avoiding Holiday Hazards Overseas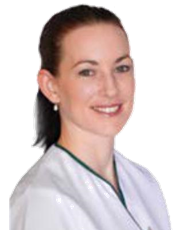 Did you know?
anti-nausea and antibiotic tablets, while your local Direct Chemist Outlet can assist with anti-diarrhoea medicine and rehydration supplements that are essential for your
Penny
Local Pharmacist
through customs.
Up to 50% of overseas travellers suffer from a travel-related illness.
So don't become a statistic and waste your hard-earned holiday...
Protect yourself to enjoy yourself!!!
Visit your doctor
Six to eight weeks before you depart, visit your doctor to update your vaccinations, get a check-up to ensure you are healthy before you travel, and arrange any medications you may need to take with you. Don't forget to ask for a letter authorising you to carry any medications they recommend – this helps when going
overseas first aid kit.
Mosquito-borne illnesses
Malaria, yellow fever and dengue fever are all transmitted via biting insects. Although vaccination and preventative medications provide some protection, you can also reduce your exposure by avoiding insect bites. To do this, apply insect repellent frequently, stay indoors between dusk and dawn, and wear socks, long pants and long-sleeved shirts when outdoors.
Sexually transmitted diseases (STDs)
HIV/AIDS is a significant risk in some overseas countries, especially in Africa and Southeast Asia. To protect yourself, follow safe sex practices, such as using condoms.
Sunburn
We all aware of the importance of sun protection, and overseas is no different from
Arrange comprehensive travel insurance – it's worth it!
Protect yourself from costly unexpected medical expenses, and ensure your cover includes evacuation back to Australia should the need arise.
Travellers' diarrhoea
The most common preventable illness people experience while travelling overseas is travellers' diarrhoea, which may also involve nausea and/or vomiting. Generally, it is caused by eating contaminated food or water, and occurs frequently in developing countries with poor hygiene practices.
To protect yourself:
Do
Use boiled, bottled or purified water – even for brushing your teeth.
Eat thick-skinned fruit and vegetables that you peel yourself (e.g. bananas and mandarins)
Ensure food is cooked well and eaten while hot.
Take extra care with personal hygiene.
Don't
Drink unpasteurised milk and dairy products.
Eat fruit and vegetables that have been washed in the local water.
Buy food from street stalls - hotels and busy restaurants are safest.
In case, however, you do end up with a bout of travellers' diarrhoea, make sure you travel with the right medicines to treat it – your doctor can prescribe
Australia.
Don't forget to "slip, slop, slap" on your travels.
Register your travel plans
Go to www.smarttraveller.gov.au

DISCLAIMER: This material contains general information about medical conditions and treatments and is intended for educational purposes only. It does not constitute medical or professional advice, nor should it be used for the purposes of diagnosing or treating any illness. If you have or suspect you may have a health problem, you should consult your local pharmacist or health care provider to obtain professional advice relevant to your specific circumstances.